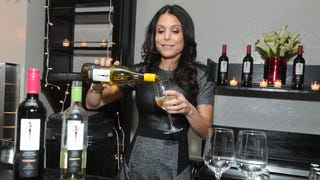 Oh good, here's a ready-made plot line for Bethenny Frankel's return to the Real Housewives of New York: She's about to be deposed (again), as part of an ongoing lawsuit regarding her Skinnygirl Margaritas and the labeling thereof.
SkinnyGirlSodaStream, now with perfect timing.
Bethenny Frankel will crossover to daytime TV this summer, with Fox running a six-week test of her talk show Bethenny in certain markets, including New York and L.A. It seems that TV execs believe that the professional Skinnygirl—worth a reported $120 million—will prove to be relateable. "We determined there was a…
It's an excellent question: what's the deal with "girly"-marketed drinks...and why are they all so sickly-sweet?