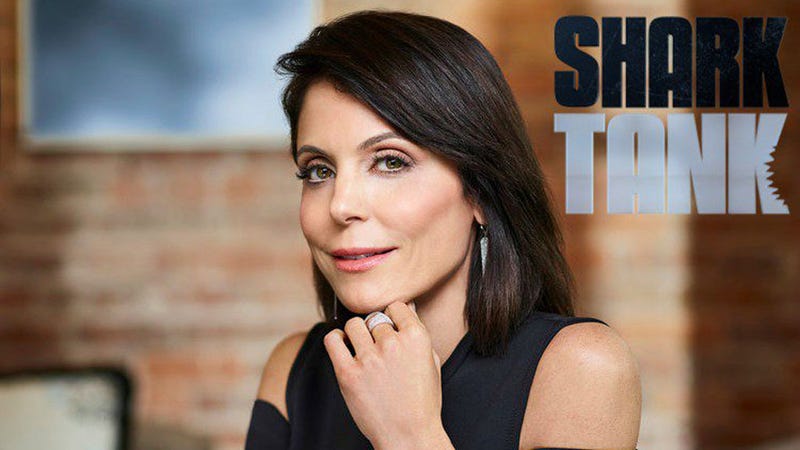 Real Housewives of New York star and Skinnygirl Cocktails founder Bethenny Frankel announced Monday that she would appear on next season of the greatest show on television, Shark Tank. In a tweet, Frankel shared a photo of herself watermarked with the show's iconic logo alongside the caption, "I guess I am a shark…
Whole Foods has reportedly signed up to sell 11-year-old Shark Tank favorite Mikaila Ulmer's BeeSweet Lemonade. Are you ready to support this talented lady?
I don't want to say that I'm personally responsible for getting Shaan Patel of SAT prep company 2400 Expert his Shark Tank deal with Mark Cuban, clinched on air at ABC this past Friday night. Test prep is an ever-expanding industry, and Patel is sharply impressive in person, even more so on paper; he's getting his MD…
Kevin O'Leary, unofficial star of the capitalist-utopian propaganda TV show Shark Tank, is known for dropping vicious entrepreneurial truth bombs of the highest caliber: "You're dead to me," he spits, at the slightest hint of future inconvenience. "Don't cry about money, it never cries about you." Recently, the…
One cold, windy day last week, a neat snake of people dressed in muted business casual shuffled in double-file outside ABC's studios at 66th and Columbus, waiting to receive a color-coded wristband that would permit them to audition for Shark Tank. 500 of them will make it through the doors today, a small fraction of…
Mikaila Ulmer, a 10-year-old girl from Texas, is the face of a thriving lemonade business. No, it's not just a well-trafficked stand in her parents front yard, but a full-fledged company—BeeSweet Lemonade—that just got a $60K investment on Shark Tank.
This is Robert Herjavec, perpetually smiling television entrepreneur and new contestant on Dancing with the Stars. The "son of an immigrant factory worker," Herjavec is essentially the nicest man in the world—certainly, the nicest Shark in the Tank—and it cheers me to be able to aggregate the news for you that,…
The fact that ABC's Shark Tank is even a show on television will be a surprise to anyone who enjoys leaving the house on a Friday night. But once you dive into this pool teeming with dangerous underwater creatures, you'll soon discover the secret reason for its success: the drama provoked through a strangely…
Plus-size fashion designer Gayla Bentley appeared on Shark Tank last night to ask for an investment, but one judge wondered, "Is it possible that larger sized women (and don't beat me with at stick) don't care about fashion as much?"