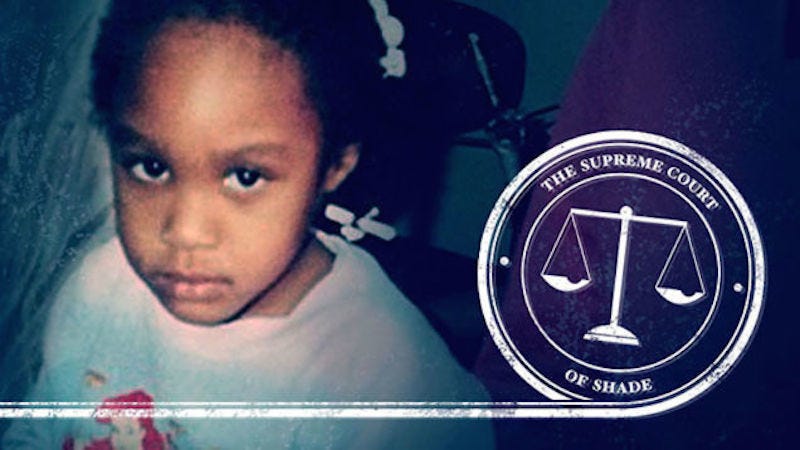 Box wine. That's all I'm going to say, guys. Lots and lots of box wine.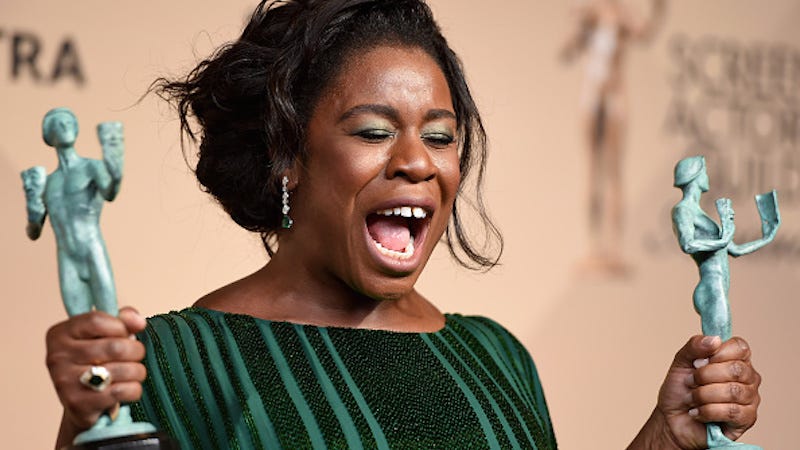 Garden rose of our hearts Uzo Aduba continues to dazzle with the power of her screen presence while simultaneously charming us all to death. At last night's Screen Actors Guild Awards she won the award for Outstanding Performance by a Female Actor in a Comedy Series — and who was there to escort her? Her high school…
Everyone thinks the Oscars are the diamond-glitter-dust Awards Ceremony, but that's a bit of a misnomer: sure it's all fancy and frou-frou but the Screen Actor's Guild Awards is where you can see your favorite A-list movie AND television stars, frolicking together like it's nothing. Like Oscar winner Lupita Nyong'o…
Another awards show, another awkward red carpet interview by Giuliana Rancic! She's never been known for her red carpet skills (Ahem...), but Rancic's SAG Awards interview with Glee's Chris Colfer tonight took things to an uncomfortable new level. Update: Racism!
[Los Angeles, January 23. Image via Getty]
While the Sunday shows rage around us, Moe and I call for Geithner's head, Larry Summers' ass, parse the Brangelina break-up reports and Joan Allen's necklace-of-horror, and, finally, debate which, if any, Republicans we'd allow to examine our vaginas.
Awards season marched on last night with the 15th annual Screen Actors Guild Awards at L.A.'s Shrine Auditorium. The thrills, the chills, the 80's revival - after the jump!
As you heard, Marion Cotillard didn't win at the Screen Actors Guild awards last night, but damn if she didn't look the part! In one of the first awards shows to actually go on since the start of the WGA strike, we expected big things from the celebs — this was their one chance to impress! Many, like Cotillard,…
When the Golden Globe noms were announced last week, we broke down the female honorees along the old Shirley MacLaine adage about good parts for actresses falling into either hooker, victim or doormat categories. Today, the Screen Actors Guild announced the nominees for its awards and, although there's nary a hooker…