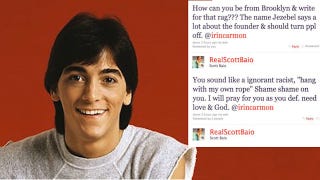 Recently, I learned that someone had given a paper at MIT on Scott Baio's Twitter beef with this very site.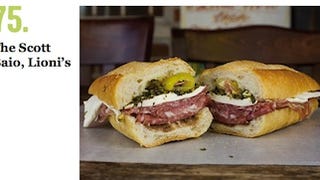 Not really, but in the February issue of Psychology Today, Jeff Pearlman writes: "Despite official recognition in the DSM, those with hypochondriasis are often treated with the respect and seriousness of a Scott Baio film festival." Scans after the jump!
Scott Baio has been having some Internet troubles lately. And now his wife Renee is taking to the web to fight cunty "lesbos." How did it come to this?!