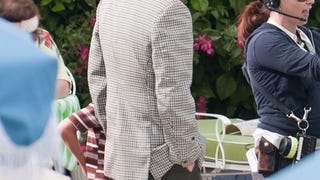 Rich Sommer, Mad Men's Harry Crane, got himself in a little trouble earlier this week when he Tweeted that he was "operating under the assumption that there won't be (a fifth season), until I hear otherwise."
Wyclef Jean is speaking out against criticisms of his foundation, Yele Haiti, releasing this statement:
Lindsay Lohan will host concerts coinciding with the Singapore Grand Prix this weekend because Nicole Scherzinger had to cancel. Linds says she's qualified because, "I studied NASCAR for almost a year for Herbie. It was very hot inside those cars..."