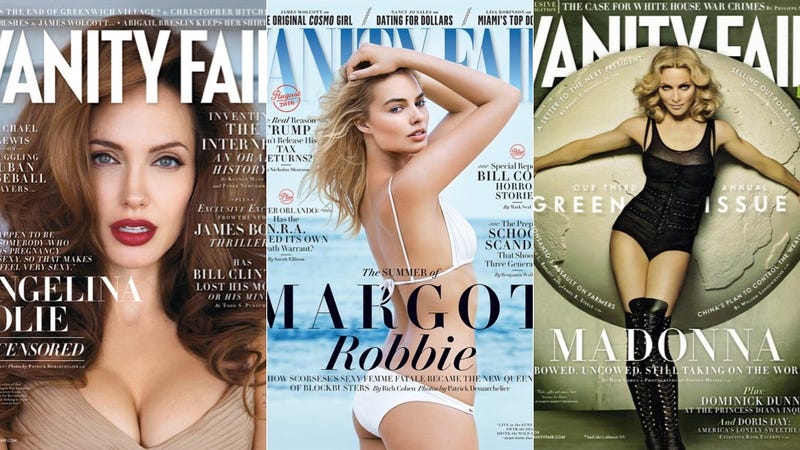 In a profile for Vanity Fair's August 2016 cover, writer Rich Cohen struggled to separate actress Margot Robbie from her existence as a sexual being, as many male writers have felt inclined to do about women forever. The feature on its own, which takes an odd tone and is not particularly well-written, was enough to…
In his new profile of Margot Robbie for Vanity Fair, Rich Cohen makes the mistake of equating his sexual desire for Robbie with compelling insight. He also made the mistake of giving all of Australia a lazy backhanded compliment, which is now backfiring at a rapid rate.
Look who's soooo three months ago! June's Vanity Fair, with a Jessica Simpson cover, referencing what was all the rage in early February. Author Rich Cohen actually uses the words "through thick and thin."