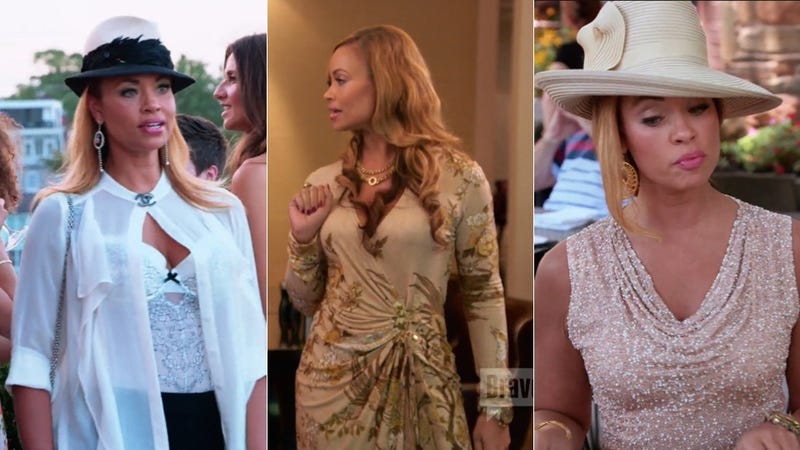 I'm going to say something you're all just going to have to accept this as a fact because it is a fact: People in Washington DC do not dress well. The taste level is just not there. I suppose it's somewhat excused because everyone is so focused on politics and how to get their trash picked up when the government shuts…
After a premiere season full of poorly-planned parties, really bad clothing and completely inane fights about racial identity, Andy Cohen and Bravo were satisfied enough to renew The Real Housewives of Potomac for a second season. Congratulations, ladies, on being a valuable mess.
Things got ugly Sunday night on the Real Housewives of Potomac and no, I'm not just talking about the hideous clothing these women regularly put on their bodies. Last night was perhaps the first look at a true intraracial issue on the Real Housewives, and possibly on Bravo as a whole.
Real Housewives of DC was doomed from the beginning. Bravo's Andy Cohen attributed the failure of the off-shoot to cast members Michaele and Tareq Salahi, who crashed a White House state dinner, casting a pox on the entire endeavor. But that incident is indicative of a much larger problem the season faced: the DC that…
On Sunday night, the Real Housewives of Potomac premieres, introducing America to a new crop of women who will gossip, air their dirty laundry and fight until their contracts aren't renewed. But before they do that, they'll play nice—so nice that, if you've watched enough seasons of a variety of Real Housewives shows,…