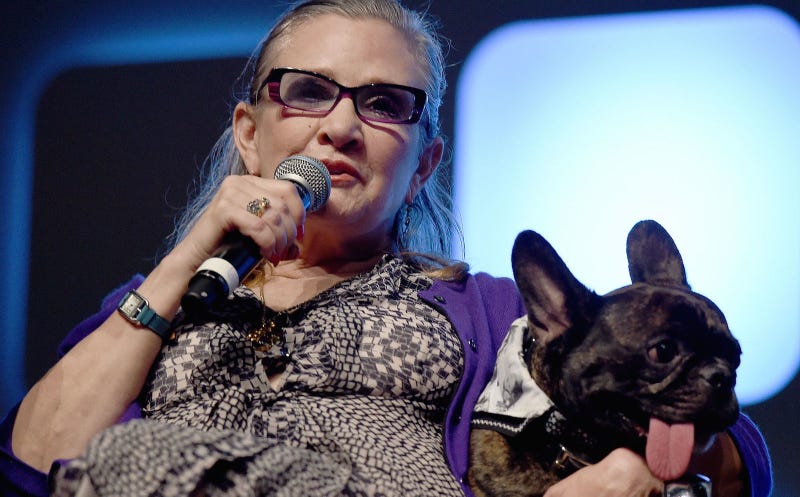 This is some fucking bullshit. Carrie Fisher—life idol to millions of women across generations for her strong portrayal of Princess Leia in a genre once thought to be dominated by men, as well as a brilliant, brilliantly funny writer who helped to normalize women talking about mental health struggles—has died aged 60…
The big news from The Princess Diarist, understandably, has been author Carrie Fisher's admission that she and Harrison Ford were hooking up while filming Star Wars (Episode IV as it's now called, a rechristening she endlessly mocks).
Specifically, "on the [actual] set of Empire, in the ice planet," says Carrie Fisher. [AFP]
Last night on Letterman Carrie Fisher discussed her divorce from Paul Simon, saying it's "trippy" to "turn on the radio and hear yourself complained about in song." She also doesn't recommend Googling yourself "without lubricant." Clip at left.
Right around the time when I was sneaking into clubs to dance spasmodically to Binary Finary, back when Radiohead was releasing albums without any guitar, DJ Goldie was in that David Bowie movie, and everybody was wearing really absurd pants, I would have totally seen a market for light-up clothes.