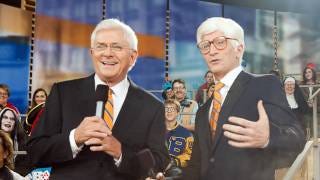 One of the perks of having your own talk show? Having the ability to coax daytime hosts of yesterday out of retirement, in exchange for a little praise and, let's be honest, an excuse to get out of the house. Today, Anderson Cooper did just that with the man he "grew up watching," Phil Donahue. I might have been…
Today, Oprah invited some daytime TV talk-show legends—Ricki Lake, Sally Jesse, Geraldo, Donahue, Montel—to share their experiences of working in the genre. This also provided a great opportunity for Oprah to rub their faces in her ratings.
We've already established that Kitty Kelley has nothing new to say about Oprah. But a reviewer of her book does! Specifically, about Oprah's creation of the depoliticized, internally-reliant self.