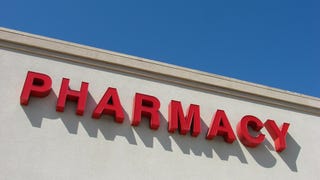 Since so many people in this country have limited or no access to health care, it's become more and more routine for people to get certain basic care, like flu shots and blood pressure readings, at drugstores. Now, the CDC is running a pilot program that will offer free rapid HIV tests at pharmacies in 24 cities and…
There's been yet another setback in the battle over access to contraception. A federal judge today ruled that Washington state cannot require pharmacists to dispense emergency contraceptives to customers if doing so goes against their religious beliefs. Judge Ronald B. Leighton said the regulation that required…
Drug store chain CVS has issued an apology to a man who says he was denied access to Plan B and a pregnancy test because he lacks a uterus. By this logic, women shouldn't be allowed to buy men's razors, condoms, or Gold Bond powder, unless they can produce evidence that the Gold Bond powder is not to be used on balls.
Today, Health and Human Services Secretary Kathleen Sebelius decided not to allow stores to sell Plan B over the counter to kids under 17, because she wasn't convinced the FDA had conclusively proved teens could safely take it without talking to a doctor. We decided to compare it to a few other medications children…
So what ever happened to the pharmacist who refused an anti-bleeding drug to a woman because the patient may have had an abortion? Nothing.
Women pharmacists have the highest median wage of all female workers, higher than doctors (number six) or computer scientists (number ten). Overall, women's earnings are about 80% of men's. [Forbes]