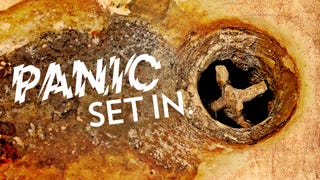 In 2008 I was living in Paraguay. I had just started my two-year stint as a Peace Corps volunteer and I was in charge of procuring my own work. Arts and crafts projects would have been a simple way to improve the community while I adjusted to an entirely new diet and language. But I had little patience and thought I…
After 20/20 featured women who'd survived sexual assault while stationed overseas as Peace Corps volunteers, Congress took notice. And now, one of the women who came forward is being honored.
[Potomac, Maryland, January 22: Vanessa Williams sings a song during the funeral mass for R. Sargent Shriver—the first director of the Peace Corps—at Our Lady of Mercy Catholic church. Image via AP.]
After posting about the assault of women in the Peace Corps, we received some troubling emails — and information about a very good cause.
• Katie Couric to Princeton's female grads: "There is no more challenging, rewarding or important job than being a mom. I just want to say this — sometimes dreams of domestic bliss are interrupted by reality. People get divorced. People die. You need to protect yourself." How inspiring. •