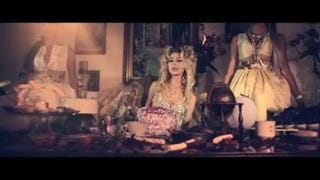 I mean, this was inevitable, wasn't it? Lil Debbie sort of had to make a video about baking a cake, since she's named after a line of delicious, preservative-filled snack cakes. Unfortunately, it seems that Debbie has iced this cake before putting it in the oven, which is not the preferred cake-baking method.
Internet, are you ready for a new anti-hero? Or just hero-hero? A 12-year-old girl in the southern French city of Bordeaux was caught by police after using stolen checks to buy 2,600 euros (that's $3,440!) worth of candies and pastries. Her autobiography title should be "Catch Me If You Candy!" — the NY Post can pay…
Cronuts, the hybrid CROissant-doNUT that's captivated the internet's lust for novelty sweets, can only be found in one bakery in Manhattan — until now.