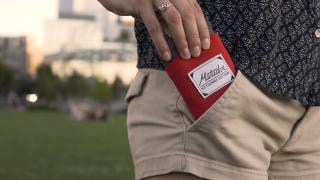 One of the last booze-peddling holdouts in the theme park racket, Disney World's Magic Kingdom in Orlando, will now start offering beer and wine for the first time in its 41-year history, but only at the Beauty and the Beast-themed Be Our Guest restaurant set to open this November as part of the much-anticipated…
According to The Onion, "the nation's boyfriends" are dreading summer's coming onslaught of free events in the park. Us too! Here's why:
Artist Sreejata Roy works in an unusual medium. She does not use paints or pastels, but rather creates her art out of the landscape of New Delhi.