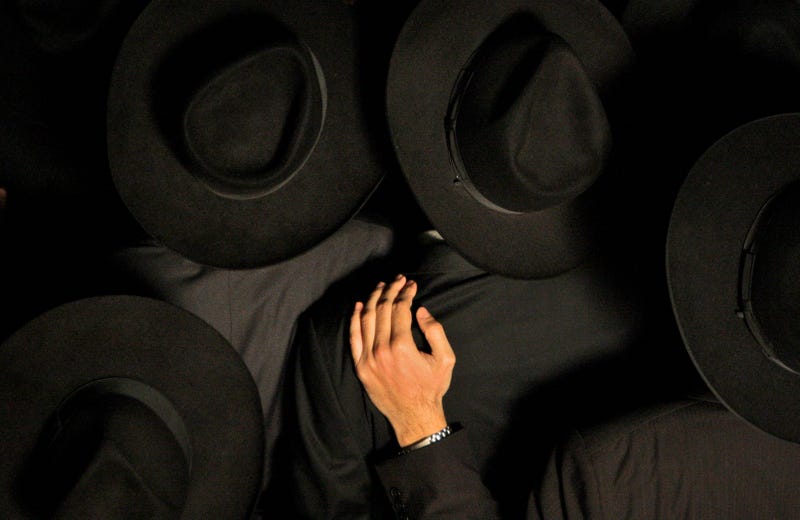 No one knows how many ultra-orthodox men and women kill themselves every year. It's hard to know when there are so many ways to die in silence, by drugs, by overdose, by drowning. The victims leave no note, and it all goes by—the announcement, the burial—as if it were an accident, just another self-destructive…
In what's quickly becoming an unwelcome mini-trend, the New York Times reports that a growing number of U.S.-Israel flights are being delayed by ultra-Orthodox Jewish men who refuse to sit next to women. They always seem to demand that the women switch seats, while they stay put. Wonder why that might be.
Since the first arrest of this nature back in 2009, a number of women have been detained by Israeli security for attempting to pray at Jerusalem's Western Wall with tallitot, fringed prayer shawls that are traditionally reserved for men. While the Wall (called the Kotel by some) is considered one of the great…
We can't really blame New York City's political reporters for obsessively covering Mindy Meyer's every glittery move — the 22-year-old is 1/3 Elle Woods (soo much pink), 1/3 Sarah Palin (Meyer didn't know who NY Governor Andrew Cuomo was and was surprised to hear that the state had legalized gay marriage), and 1/3…
Ten married Ultra-Orthodox women will join the Israeli army, in an unusual move. (Religiousness, marriage, and pregnancy are reasons for exemption from conscription.) Also, "The women will be permitted to take their young children to the bases where they serve."
It seems that clothing chain Zara is the latest thing that yiddishe mamas everywhere will bemoan as being "bad for the Jewish people." The Spanish clothing retailer manufactured and stockedits Israeli stores with a single design of men's suiting made from a combination of linen and cotton, which, to the…