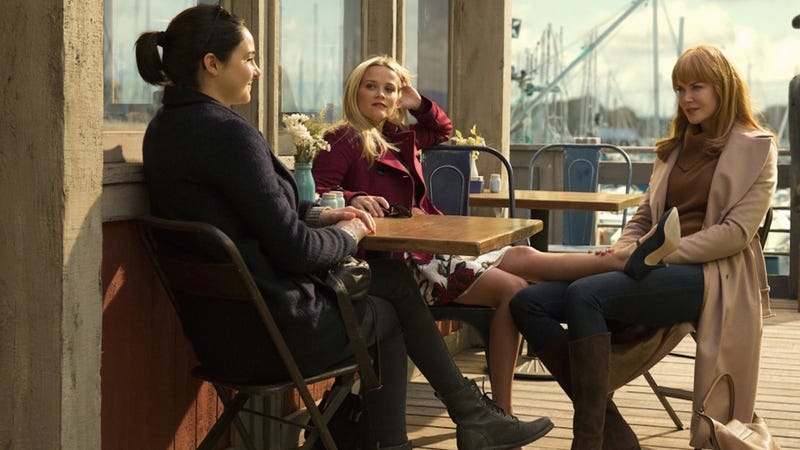 Tonight's the night: HBO's gripping and evasive miniseries Big Little Lies delivers its grand finale. We'll learn—presumably—the identity of the person whose death propels the retrospective murder mystery. Hopefully we'll see justice for Celeste, Jane, and Ziggy. And Madeline—will she commit to her marriage or seek…
Do you remember the last time anything felt good? Of course you don't, and that's because it's been a very long time since anything was good. I was pretty sure that portion of my brain that feels joy or pleasure or even mild contentment was removed by psychic surgeons in the dead of night sometime back in November.
We've gone from having not that many Democratic debates, and all at inopportune times, to suddenly having an unholy number of debates, devouring your TV schedule, invading your dreams, and dampening your sex life because, honestly, who could after all that? Tonight: another one of those debates.
Ladies of the U.S. electorate, you're said to be un-fired up for these midterm elections. You are said to be the Democrats' dealbreaker. What say you about yourselves and your vote-casting, wherever you are?