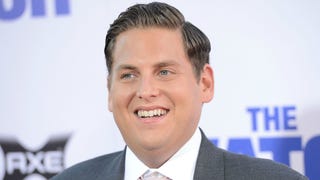 Sometimes "news" really just means "a conflagration of bizarre, seemingly-unrelated events that would seem more appropriate in a P.T. Anderson movie than they do in actual life," and this is one of those times. A woman went into the late stages of labor on a park bench in New York, and the paramedics were already on…
Today in Tweet Beat, Lindsay Lohan and her father go at it in a public forum, while other celebs are busy playing April Fool's jokes. And Amanda Palmer has news for us.
Today in Tweet Beat, Tyra wants to pick your brain for her evil plans, Snooki and Michael Cera are fist pumping, and Macy Gray uses weed to cure menstrual cramps.