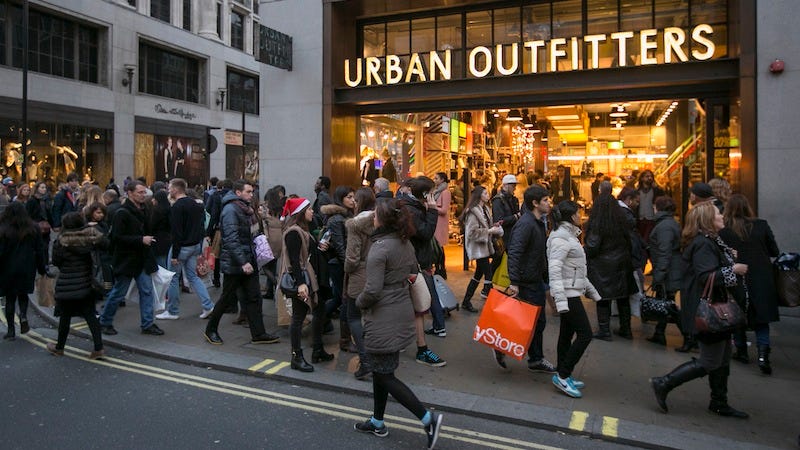 Urban Outfitters has been in a legal battle with the Navajo Nation since 2012, when the tribe sued the clothing retailer for selling items labeled and marketed as "Navajo." Urban Outfitters was accused by the Navajo Nation of trademark infringement due to items such as panties and liquor flasks being falsely sold…
Oh, cool. A devastating end to a shithead summer. Five-year-old Malachi Wilson, a member of the Navajo Nation, was sent home from his first day at a Texas kindergarten for having hair that was deemed "too long." Wilson's mother, April, says that her son was devastated by the encounter. And, seeing as Wilson keeps his…
Despite the fact that Johnny Depp is supposedly "reinventing" the character of Tonto in the re-imagining of The Lone Ranger, the early buzz has been mixed, with accusations of Redface. But last week, LaDonna Harris, a Comanche and president of Americans for Indian Opportunity, invited Depp to join the tribe.
The Navajo Nation has filed a lawsuit against Urban Outfitters alleging breach of trademark and violations of the federal Indian Arts and Crafts Act. And so the infamous "Navajo Hipster Panty" and "Navajo Flask" will have their day in court. The Navajo Nation holds numerous trademarks on the use of its name, including…
Sasha Houston Brown's open letter to Urban Outfitters regarding its use of the word "Navajo" in its product names may or may not have inspired company C.E.O. Glen Senk to fauxpologize in the comments — the company still won't confirm or deny whether it was really Senk or someone impersonating him — but it's certainly…
Sasha Houston Brown of Minneapolis published a strongly worded open letter to Urban Outfitters yesterday at Racialicious. Brown, who directly addresses C.E.O. Glen Senk, takes the clothing chain to task for its appropriation of Native American arts and crafts, and its frequent use of the word "Navajo" in product names…
Lynda Lovejoy is running for president of the Navajo Nation on a platform of job creation and promotion of renewable energy. But some are making her gender an issue.