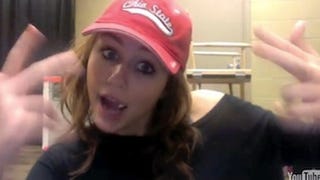 Since the invention of rap, celebrities have operated under the mistaken assumption that anyone who can speak over a beat can rap. Here, we've compiled 15 of the most mortifying rhymes from stars including Tom Hanks, Miley Cyrus, and Oprah.
It's Mother's Day, you guys, and just in case you need to be reminded of how special your mother is, here's Mr. T, giving you a lesson in how to treat your momma right.
As you know, the Life magazine photo archive is now online. We've been showcasing images of women in different decades. Although Life was a weekly until 1972, it hung around as a monthly until 2000.

When you imagine Mr. T giving fashion advice to his fans, you might expect results that are campy and funny. And you'd be totally correct! But really, if you think about it, Mr. T — with his 60 lbs. of chains, overalls and political hair—is totally a style icon and hero to many. In the video clip above from the early…