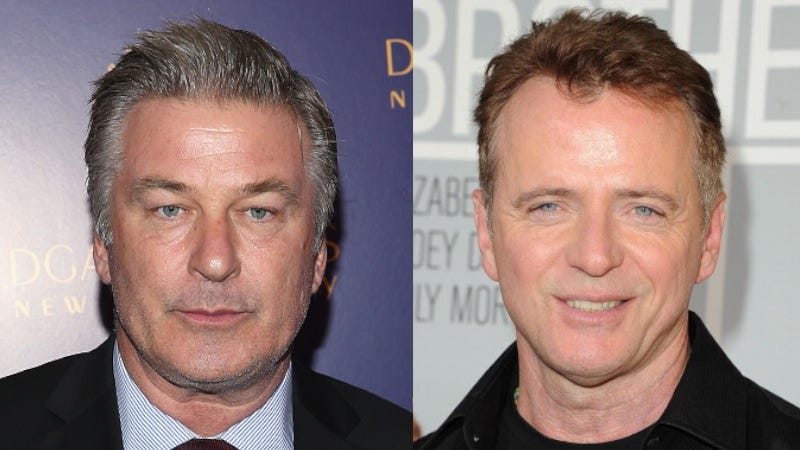 What would the world be like without Chris Noth? Would your uncle still be threatening to vote Trump? Would Sex and the City have had so many extra seasons that by the time they made a movie the only thing left to do was have Charlotte crap her pants? Darren Star has described one of the billions of alternate SATC…
Winds from the land down under bring us harrowing gossip: one John James Preston (alias: Mr. Big) has been quoted saying critical things about his wife/gal about town Carrie Bradshaw – most specifically, her sexual proclivities. After reading this interview, I couldn't help but wonder: will she ever forgive him?
The show Fairly Legal opens with the heroine, Kate, stumbling out of her houseboat and dodging repeated calls from someone labeled "The Wicked Witch of the West."
Details of the SATC sequel are kept under tight wraps, but: it's come to our attention that - wait for it - the plum role of Mr. Big's office will be played by law firm Hogan & Hartson. [ATL]
"Everyone is looking for handsome, rich and charming men but there are less and less of them to go around." So says one of the comely women profiled by the NY Post's Page Six Magazine who openly admits to hunting a rich man — and, these days, failing. The money isn't flowing and as a result, neither are the free…
Some new clips from the Sex and the City movie have leaked and — surprise! — Carrie cares way too much about money, material things and what other people think! (But we already knew that.) There aren't any real spoilers here that we didn't already know (Carrie and Big are engaged; they're moving in together; Jennifer…
To celebrate the release of the Sex and the City movie, UK sex toy company Love Honey is releasing a vibrator in the spirit of the film. It's gonna be called Mr. Big. Ouch! [The Sun]
Stella McCartney calls dibs on bride-to-be Scarlett Johansson: "I'm definitely doing her wedding dress. She doesn't know it yet." Awkward. [People]

[Mariah Carey] is very happy. I've spoken with her and she is superb. She is over the moon. I received an email from her [Monday] and she is so happy. She really sounds like someone on her honeymoon." — Andre Leon Talley. Talley also says the wedding happened so quickly he "didn't have the time to offer her any style…