Scientists try and fail to contain a highly evolved test-tube creation in the trailer for the sci-flick Morgan.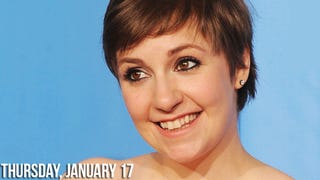 Professional semi-endearing obnoxious person Howard Stern has backtracked (not apologized, he clarifies) from ragging on professional semi-endearing obnoxious person Lena Dunham. After Girls co-star Jemima Kirke tipped Dunham off that Stern had called her "a little fat chick who sort of looks like Jonah Hill and keeps…
I have less than no interest in discussing, yet again, the merits of the sexual assault allegations against Julian Assange. So it was with trepidation that I waded into Rolling Stone's new interview with the WikiLeaks-founder/guaranteed cocktail party conversation-killer. Against all odds, though, the interview is…
Today the gossip world took a break from shaming Teen Mom stars Amber and Jenelle to discuss Maci Bookout. The 19-year-old recently befriended Jersey Shore cast members, but insists she's kicked her raging beer bong addiction for good.
Christian Siriano is collaborating secretly with Starbucks. He won't say on what, but isn't speculation fun? Maybe he's changing the uniform to something fierce, with ruffles. [The Cut]
Paris Hilton on dropping $3,880 in 40 minutes: "I think it's important to help out, you know, the economy out here, everywhere in the world... It's New Year's, I need a New Year's dress." [Breitbart]