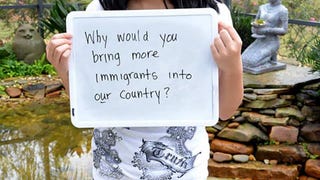 When Kim Kelley-Wagner adopted two children from China, she didn't expect that others from The United States would be rude, mean or dismissive about the adoption, her children, or the fact that the girls were adopted from a different country. She quickly learned, however, that even when people weren't being…
Photographer Kiyun asked her friends at Fordham University to "write down an instance of racial microaggression they have faced," and the results are compelling.
Microaggressions offers a place for people to record their daily experiences with prejudice. Sample quote: "So there were were, spending Thanksgiving with a real Native American — how fun is that!"