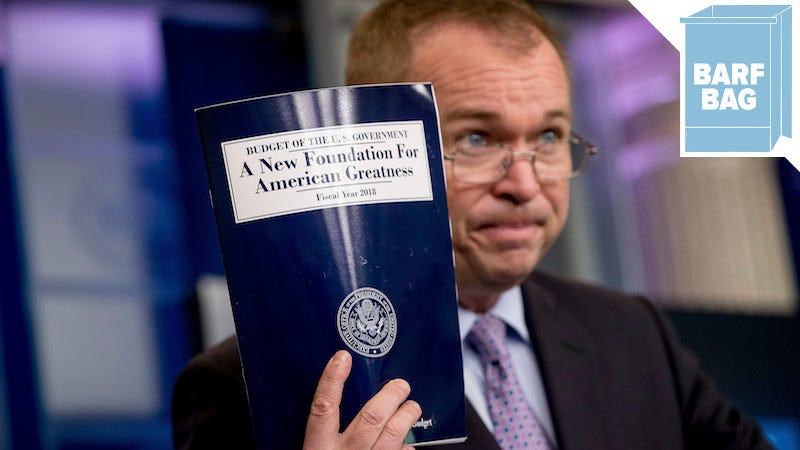 Welcome to Barf Bag, a daily politics roundup to help you sort through the chaotic Trumpian news cycle.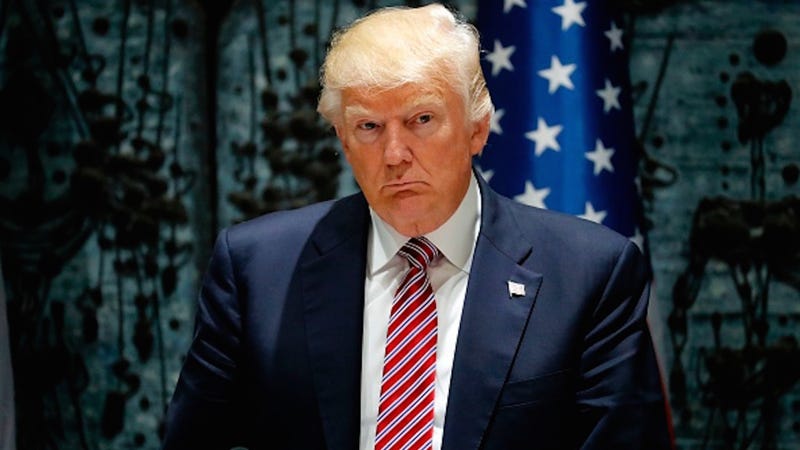 On Tuesday, Donald Trump's $4.1 trillion budget proposal will be officially introduced, but we already know some of its more grisly details. Our orb-fondling, foot-swallowing POTUS imagines a vastly restructured government without the Affordable Care Act, reshaped by tremendous lacerations to Medicaid, food stamp, and…
On Thursday, the Trump administration offered up a historically draconian budget proposal that is also—surprise, surprise—"far shorter and vaguer than White House budget plans normally are," according to the Washington Post. It is a vicious, stone-cold rejection of the notion that the federal government ought to help…
Rep. Mick Mulvaney, Donald Trump's nominee for White House budget director, apparently doesn't know much about payroll taxes. The New York Times reports he admitted to not paying state or federal taxes for a babysitter he and his wife employed.