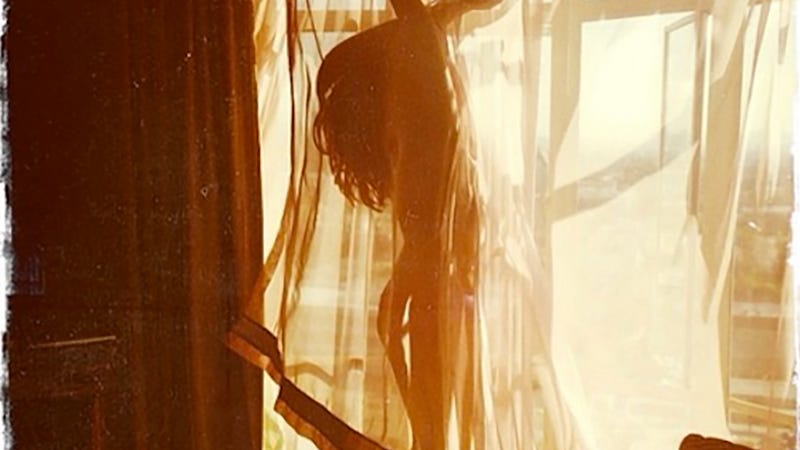 Selena Gomez posted a very artistic and ambiguous photo of herself being sacrificed to a curtain monster frolicking in the sun on her Instagram yesterday and the internet erupted in idle speculation about what it could all mean. Is Selena finally taking control of her career and shedding her good-girl image? Is she…
While she's been a lightning rod for claims of both feminism and anti-feminism (particularly since announcing her Mrs. Carter World Tour), Beyoncé has tended in the past to steer clear of the F-word that's put so many female celebrities in the hot seat. Until now, at least. Bey tells Vogue UK in a cover interview for…
Kate Hudson and Muse frontman Matt Bellamy swear they had a good reason for naming their son Bingham 'Bing' Hawn:
Welcome back to Midweek Madness! Every Wednesday, we drink the Kool-Aid poured by Ok!, Us, In Touch, Star and Life & Style. This week, Katie Holmes is unofficially officially pregnant; Pippa Middleton is secretly engaged; Prince Harry has told Chelsy Davy that she's "next"; Brad's got a new tatto, inspired by…
First Khloe K, then Marion Cotillard, then Owen Wilson — and now Kate Hudson is expecting! The OB/Gyns at Us say she's 14 weeks along, and though it wasn't planned, she and boyfriend Matthew Bellamy are "excited and embracing it."
Paris Hilton was detained for possession of marijuana in Port Elizabeth, South Africa yesterday, but was later cleared and released. According to her rep:
Sandra Bullock is thinking about getting back together with Jesse James, according to the National Enquirer.