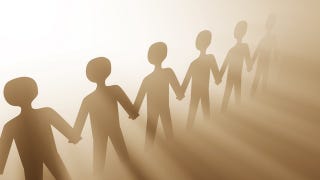 Sometime within the last day or so, it's estimated that the world's 7 billionth child was born. This child, like all children, was gestated in the body of a woman and like most children, is likely to be fed, bathed, and raised primarily by a woman. Whether the world that the child inhabits as he or she grows up is one…
Every year, there are five hundred thousand stillbirths or newborn deaths because of undetected syphilis passed from mothers' wombs. Public health researchers say that number could be more than halved with cheap testing.
Yesterday, Hillary Clinton announced the Saving Lives At Birth Grand Challenge a joint initiative on maternal health with USAID and the Gates foundation. Kind of awkward about USAID recently backing off women's rights provisions in Afghanistan, a major Clinton priority, with the regional director telling The…
It's not often that there's good news for women's access to health care, but here's some: maternal mortality is down by one third since 1990. What did the trick?
Christy Turlington says, "There's nothing rewarding about modeling. It was a fun opportunity that allowed me to see the world but spiritually and intellectually there is nothing rewarding about the profession at all."