Wowee, I love these short, weird teasers that are basically a photograph, because you can read so much into them.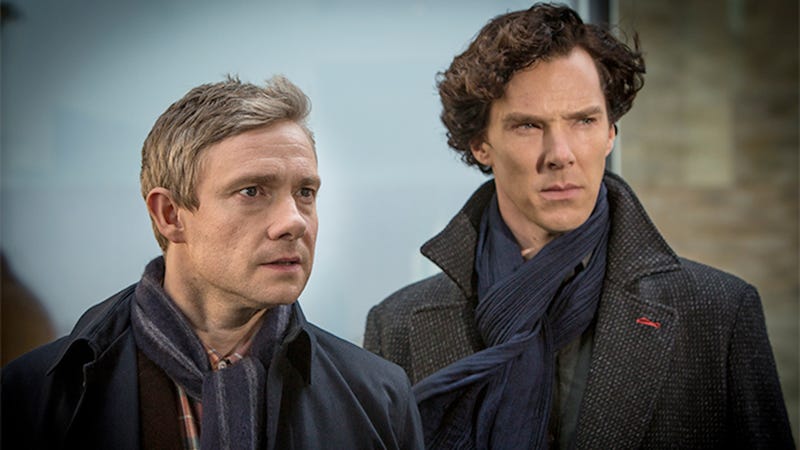 In a recent interview with GQ UK, Benedict Cumberbatch implied that Season 4 of Sherlock might be the last. It's not surprising, but it's a damn shame.
Sherlock doesn't return to PBS until 2017—sigh—but we've finally been blessed with our first teaser trailer for its fourth season. And judging from these 90 seconds, the outlook is bleak.
Hello lovelies! We've all made it through another week, and, as a reward for our toil, we have a (relatively) new trailer for the Sherlock Christmas special at our disposal. This means Benedict Cumberbatch in Victorian attire. This means GODDAMN.
During a publicity interview for The Hobbit: The Desolation of Smaug, the film's star Martin Freeman was asked a fun, fluffy question about what sort of Middle Earth race he'd be most DTF. And he answered with a pretty fucked up joke about elf rape. Goddamn it, Bilbo. I didn't think this kind of talk was tolerated in…
Judging by the red carpet at the National Movie Awards held at London's Royal Festival Hall, there was something of a "creative dress" code — and certainly the stars interpreted it creatively!