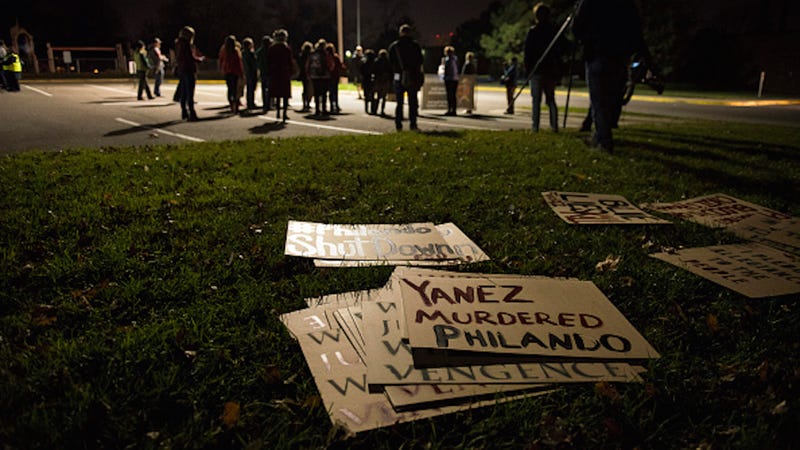 Last July, 32-year-old Philando Castile bled out in his car after being shot by Minnesota police officer Jeronimo Yanez. Castile's girlfriend, Diamond Reynolds, recorded the brutality as her four-year-old daughter sat in the backseat. Yanez was charged with second degree manslaughter in November, and today, in court,…
Sheriff's investigators will recommend that Caitlyn Jenner face a vehicular manslaughter charge for her participation in a fatal car accident in California in February, according to reports.
Oscar Pistorius, the runner convicted of shooting girlfriend Reeva Steenkamp in 2013, is set to be released from prison Friday after serving ten months of a five year sentence. He will serve a portion of the rest of his sentence on house arrest, wearing an electronic monitoring bracelet.
You guys, guns — and we really can't stress this enough — are incredibly dangerous. They're made specifically for blasting giant holes in living things, and they do it with a frequency that should alarm just about anyone who's ever watched Predator and thought, "Holy shit — Jesse Ventura just tore up part of a…
According to The Arizona Republic, a "certified internist" who "never served residencies in plastic surgery or anesthesiology" was convicted of second-degree murder in two deaths and manslaughter in another after three of his patients died.
German porn star Carolin Berger was only 23 when she died during a breast augmentation operation earlier this month. Based on news reports, she sought out so many surgeries to stay on the media's radar screen. Doesn't seem worth it.