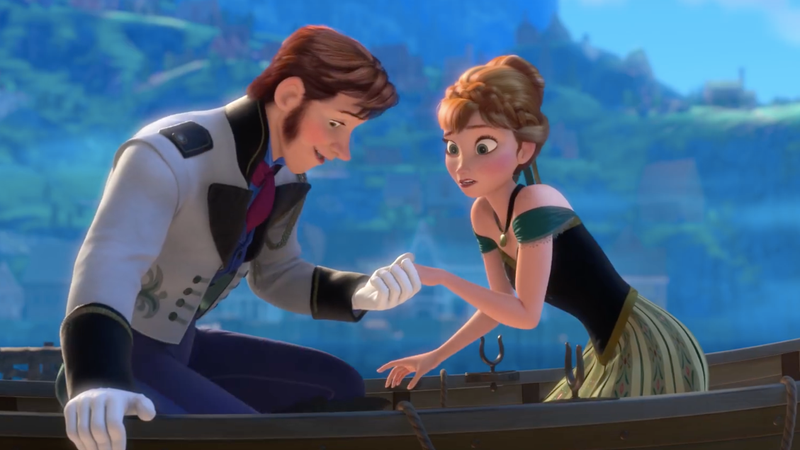 Friday the Los Angeles Times published a note revealing that Walt Disney Studios had blocked its writers from attending upcoming movie screenings due to critical reporting they had done on Disneyland's relationship to the city of Anaheim. Now Disney has reportedly rescinded the blackout based on a media-wide backlash…
Disney has barred the Los Angeles Times from receiving advance screenings of its films, after the paper reported on Disneyland's alleged corrupt deals with public officials in Anaheim, California.

Filmmaker Alex Gibney wrote an op-ed published in today's LA Times. Gibney, the director of the recently-aired HBO documentary Going Clear, outlines a pattern of harassment by the Church of Scientology that targets both him and and the writer Lawrence Wright (Gibney's documentary was based on Wright's book). He also…
It's probably obvious to anyone who's ever watched the Oscars and constantly exclaimed, "What the f*&k?!" when the most boring, mediocre piece of crap cleans up in every category, but now a new study has confirmed that the people who decide the winners of the coveted movie industry awards are strikingly Caucasian and…
Paging Aaron Sorkin and David Fincher: Your misogynistic media frathouse is alive and well at the Tribune Company (founded 1847) where a New York Times investigation found a culture saturated with pervy executives and harassed, intimidated female subordinates.
Apparently the LA Times (in 1971!) wanted to shield readers from the moral degradation brought on by gazing upon the naked chest. Solution: draw a shirt! But clearly the "artist" was on a tight deadline. [Sociological Images]
Sure, Bravo's The Real Housewives's NYC and O.C. franchises seemed like great trash TV a year ago when most couldn't foresee how hard the economy would crater; but now the conspicuous consumption of the "real housewives" seems more than just silly. The Real Housewives of Atlanta, which premieres tonight at 9 p.m. and…
Despite the "Tina Feytigue" experienced by some media mavens sick of the writer/actress/producer's PhotoShopped face coming at them from the cover of every magazine, I am still deeply psyched for Baby Mama, the Fey/Amy Poehler vehicle coming out on Friday. The Los Angeles Times points out that Universal, the studio…
On November 1 of last year New York Times fashion writer Eric Wilson put forth the bold headline: "Is This It for the It Bag?". Today, Los Angeles Times fashion blogger Monica Corcoran responds with the following: "The It Bag Is Dead. Designers Mourn." Well there you have it! Wrote Wilson back in November: "There is…