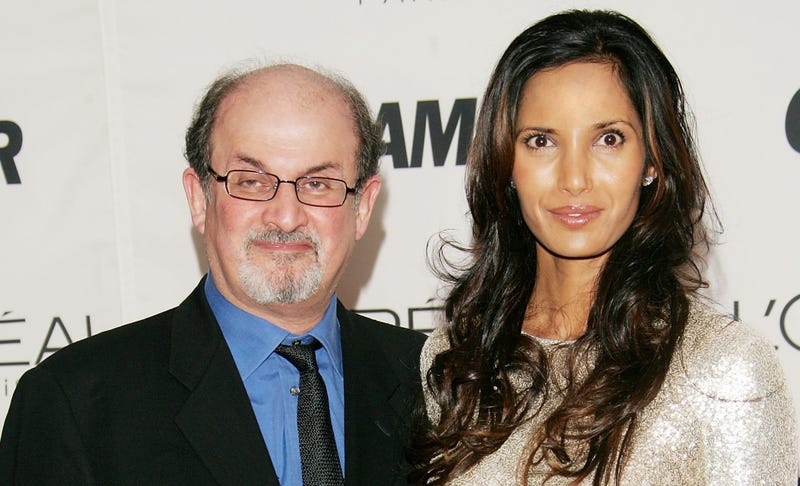 I am no Top Chef fanatic, but Padma Lakshmi's new memoir Love, Loss, and What We Ate sounds like an excellent read: first we found out that she wasn't quite sure who the father of her daughter was for a stretch there (fun!), and now she's revealed that her relationship with her ex-husband Salman Rushdie dissolved…
Weekly-ish, a pre-approved, snap-judged music guide based on our very scientific, non-subjective Yes/No rating system. There's really no debating this, come on stop.
Lil Mama is here with a public service announcement: Sausage tastes great, and wrap it up.
18-year-old rapper and lip-gloss aficionado Lil Mama performed on Today this morning, and Hoda Kotb and Kathie Lee Gifford got really into it. They were dancing off to the side when Lil Mama grabbed them to come out and dance with her. (Apparently, Lil Mama can be a bit charmingly-bossy!) Hoda literally shimmied. But…
If you're reading this and you're living in the state of Pennsylvania, for the love of God: Please vote tomorrow. Clearly, the hip hop community shares my sentiments, as the National Hip Hop League staged a Vote 2008 event in Philadelphia yesterday, encouraging young adults to get off their asses and head to the…
Saaphryi — the reality TV veteran kicked off of Flavor of Love 2 for violence less than an hour after entering the house and who then went on to win Charm School — has a funny video/commercial for her signature line of lip balm called Lip Chap, in which she covers Lil Mama's "Lip Gloss," complete with dance scenes in…
In his latest adventure as Liz Clairborne Chief Creative Officer/media love object, Tim Gunn is going on a 6-city tour sponsored by Glamour to showcase Claiborne's new denim line and help women try on jeans and find the "perfect" ones. (Denim: novel, right?) We've always believed all this talk about "perfect" denim is…
*Lip gloss. Because: Our hair sticks to it. So we look like we're those five year olds who eat their hair until someone tells them hairballs are growing inside their stomachs and they turn to ice cream instead. Also, when we were kids we liked sparkly white Cover Girl lip gloss that our mom called "sperm lips" and we…