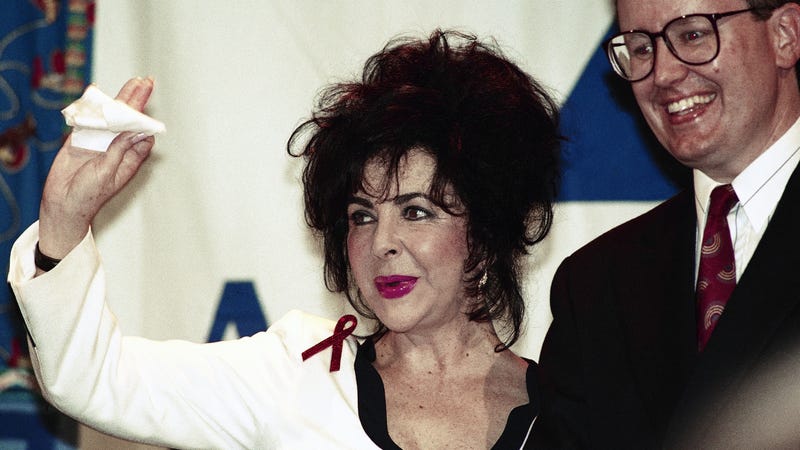 Last week, Kathy Ireland went on Entertainment Tonight and spoke about her mentor Elizabeth Taylor's activism on the issue of AIDS. It was packaged as a bombshell: Taylor ran a Dallas Buyers' Club-style operation out of her Bel-Air home, getting experimental drugs to AIDS patients. Or did she?
[Los Angeles, March 7. Image via Getty]
Fashion Group International of Los Angeles' 'Meet The Designers' at the Standard Hotel was, it must be said, a train-wreck. I wish these designers would show up on Project Runway to hear Michael take on these monstrous getups.
Katherine Heigl and husband Josh Kelley have completed the adoption of a 10-month-old Korean girl. They named her Nancy Leigh, after Katherine's mother Nancy and sister Margaret Leigh, but she'll go by the nickname Naleigh. [AP]