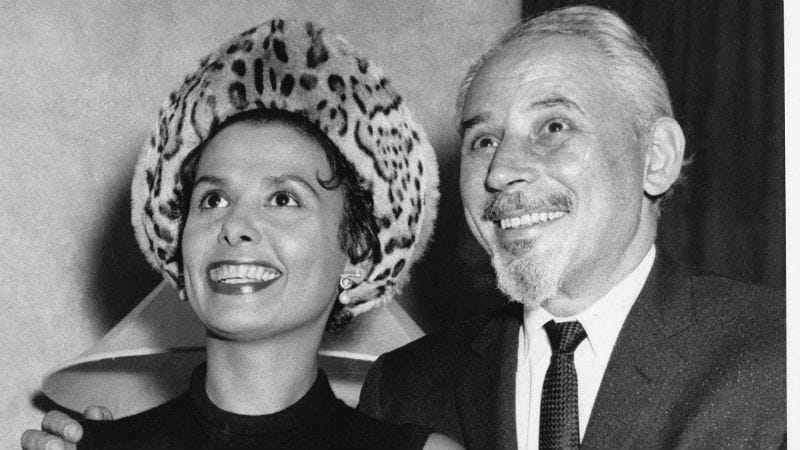 February 1 marks the first day of Black History Month, when black culture gets a celebratory spotlight for 28 days... unless you're like me and celebrate black brilliance every day. At the New York Times, a collection of previously unpublished shots of black stars, and their stories, are up for viewing.
I just totally like these people. I don't know why. I think maybe it's because of Joel McHale making fun of Ryan Seacrest on The Soup all the time, and Julianne Hough being forced to partner with Adam Carolla on DWTS? Like, he must be kind of a good sport, and she must be the most patient apple pie on earth. Am I…
WASHINGTON, DC - JANUARY 18: U.S. Secretary of State Hillary Clinton meets with Cultural Ambassador Kareem Abdul Jabbar at the State Department January 18, 2012 in Washington, DC. According to the State Department, Jabbar, a National Basketball Association superstar and hall of fame player, 'will lead conversations…
Today in Tweet Beat, the bad news is that Anderson Cooper gets attacked while reporting from Egypt. The good news is that Twitter seems to be working there? Also, famous ladies show off their manicures.