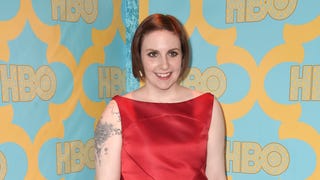 After an increasingly dramatic few years and a particularly dramatic few months, Lena Dunham has hired Judy Smith, the crisis management expert whom Kerry Washington's Olivia Pope was modeled off, as well as publicist Cindi Berger, who works with Mariah Carey and Rosie O'Donnell, among others.
On the ABC show Scandal, Olivia Pope is a fixer, specializing in crisis management. Her clients have delicate, urgent, serious problems; she solves them. As you may know, Olivia Pope is based on America's number one crisis management expert, Judy Smith. One lucky reader was chosen to be counseled by Ms. Smith; her…
The ABC pilot, from writer-producer Shonda Rhimes, revolves around "the life and work of a professional fixer and her dysfunctional staff." It's based on the life of a fascinating woman.