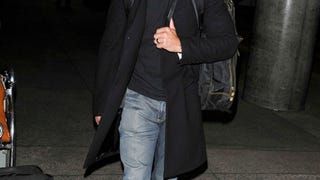 [Los Angeles, October 23: We miss you, Sawyer. Just come home. Image via Splash.]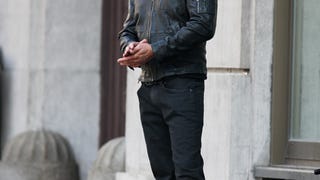 In 2008, I was seeing a seductive, thrilling lover who often mysteriously disappeared, leaving me with hundreds of unanswered questions. In other words, I was watching Lost. We broke up; I vowed never to watch again. Now the show's ending.
A moment of silence: Madonna and Jesus Luz are broken up.
[Beverly Hills, July 9. Image via Flynet]
[Los Angeles, June 17. Image via Flynet]
Amy Winehouse is going to have her fun and her husband too: ""While Blake is in jail I'm still gonna have a good time — he can't do much about it," the singer says. [TheSun]
[Honolulu, September 16. Image via x17]