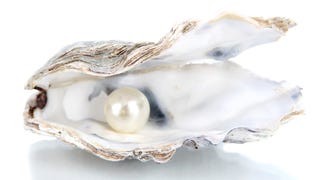 When it comes to self pleasure, dudes have a lot more ways to describe their one-on-one time than women. Sure, we're not exactly short for euphemisms: flicking the bean, polishing the pearl, beating around the bush, and the fan favorite: Jilling off, etc. For some reason plenty of people find female masturbation to…
A small porn studio in Southern California betting the fuck-farm on a new technology that promises to make the art of filming various body parts and things entering various body holes so graphic that you can practically smell the crotch sweat and feel the chafing. "Super high definition porn" that makes you feel like…
In The To Do List, Aubrey Plaza is tasked with flicking her bean on screen (sorry), and girl goes downtown to self-pleasure town. Also, she is apparently actually masturbating. Which: Awesome. You masturbate all the way to the bank, Aubrey Plaza!
A banner reading "China's first jack-off competition" welcomed participants and voyeurs alike to, well, China's first jack-off competition. The public display of self affection went down in Shenzhen, China, on Dec. 1, World AIDS Day. It was sponsored by sex toy manufacturer Aihuirun.com, who said the event was…
"Am I a bad feminist because this makes me VERY UNCOMFORTABLE?" I asked my coworkers before sending them this story from NY Mag's The Cut about attending a women-only masturbation class with "Lilith Fair, hippie vibes."
Self-diddling ladies, rejoice. Finally, there exists a bar that caters to your unique interests, something you didn't even know you needed — a tavern where the walls are lined with dildos rather than liquor bottles and ladies are free to gather and discuss how they like touching their own clitorises. Guess which…
The votes are in! And the runaway "winner" will surprise none of you...
We asked, and did you ever answer! We learned about the many uses of a teddy bear, the perils of faulty locks and "an excellent way to get rid of undesirable roommates." And now it's time to pick the worst.