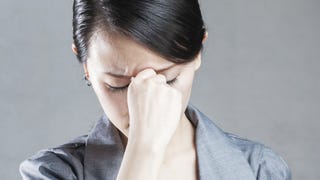 Jessica Valenti has a baby and a new book. And like any proud new book-parent, she's been promoting the book by pitching pieces to other news outlets about topics covered in the book. But one outlet in particular wasn't interested so much in her feminist take on society's depiction of pregnancy and parenthood.…
You remember purity balls, right?! The ones that are like "put on a white dress, hold a white rose, dance with your dad, sign a contract to Ziploc your vagina, and also it's sorrrrrt of like you're marrying your dad but shhh?" Those? As it turns out, they're not as ubiquitous as it initially seemed. Which is GREAT,…
Fans of the bestselling book The Purity Myth, rejoice. The film version is now available for your viewing pleasure on DVD, and, from the looks of the trailer, its per-minute truth bomb concentration is unprecedented. Finally, a cinematic alternative to the unstoppable, metastasized Fast & Furious franchise.
The allegations against WikiLeaks founder Julian Assange are pretty straightforward in terms of Swedish law: he's been accused of rape, sexual molestation and unlawful coercion.
Yesterday night, some of the debates often waged on the Internet — about what it means to be a feminist, about generational strife — got a real-life (meatspace?) airing. Despite good intentions, in instance, advantage Internet.
Yesterday the Planned Parenthood NYC Action Fund brought together Jessica Valenti of Feministing, Lynn Harris of Broadsheet, and longtime reproductive rights activist and writer Gloria Feldt to discuss everything from feminist pop culture to whether "feminism" is a dirty word.
Jessica Valenti's newest book, The Purity Myth, was released last month. Unfortunately, it took us until this week to get around to giving it the attention it deserves.
Jessica Valenti is a feminist. She's also getting married. This creates some issues…
Will women help elect the first female U.S. president? Female support for Hillary Clinton is propelling her to the top of the Democratic presidential heap. [Politico]