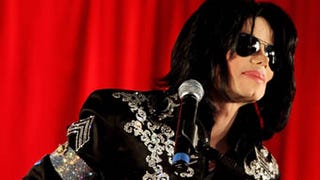 Someone is trying to sell the needle Dr. Conrad Murray allegedly used to give Michael Jackson the drugs that killed him to Las Vegas auction houses for $5 million. A source explains:
Jim Carrey's daughter, Jane, gave birth to a son named Jackson Riley Santana, which means that Ace Ventura is someone's grandfather, which means that I'm getting old. I'm also looking for Ray Finkle. And a clean pair of shorts! [People]
Though she does a good job of evincing delight at insulting her fictional husband on Curb Your Enthusiasm for being a "fat fuck," in real life Essman sounds more sensitive. And so does Garlin.