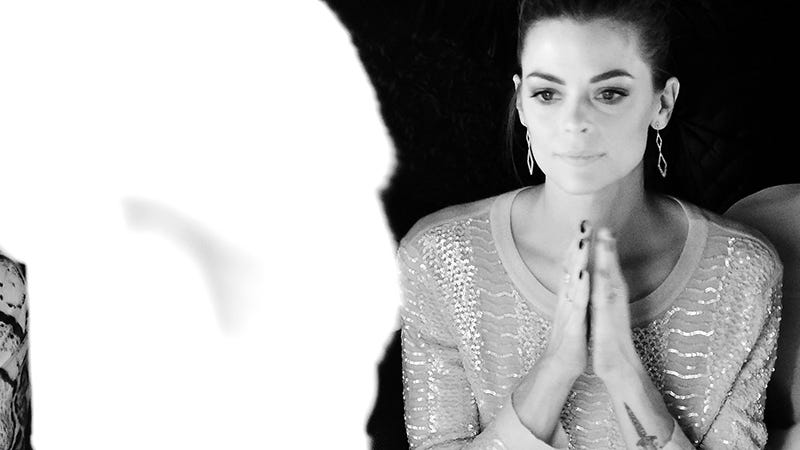 Following Lady Gaga's Oscar performance, Jaime King revealed that she is a survivor of sexual abuse on Instagram this week. Underneath a childhood photo, the 36-year-old actress shared that the abuse began when she was 12.

Breastfeeding in public has always been a controversial subject, especially when photos of it are shared on social media. Gisele Bündchen, Alyssa Milano and Jaime King have all experienced backlash after proudly sharing photos of themselves breastfeeding on Instagram, while other non-celebrity moms had their accounts…
Before Demi Lovato returns to The X-Factor to fill the voids left by Britney Spears and L.A. Reid, Simon Cowell wants her to lose some weight, and had no problem telling her as much despite her hospitalization two years ago that was in part due to bulimia. Transfixed by his deep V-neck, staring into the dark,…
Today in Tweet Beat, prepare for tiger blood, warlocks, and lots of winning: Charlie Sheen now has a Twitter account. Celebs react accordingly.
So what happened in the tweetosphere? Well, some people got literary. Some got hungry. And Nicole Richie found that great minds think alike.
Today in Tweet Beat, celebs weigh in on last night's Academy Awards ceremony and the after-parties. Plus, Joan Rivers reviews the gowns, and Dog the Bounty Hunter's wife Beth shows us her nails.