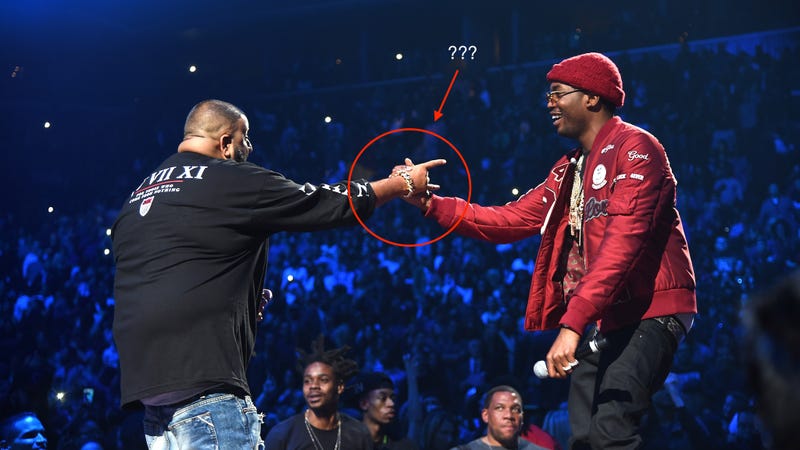 When I first heard about Jay Z's Tidal X concert, I initially had no intentions of going. There was no way I was putting on clothes and leaving my apartment when I could just stream the thing from my bed. And, having already cancelled my Tidal subscription months ago, I had no stake in this operation. I did not…
Together we are unstoppable. Together we are TIDAL. Together we are unstoppable. Together we are TIDAL. Together we are unstoppable. Together we are TIDAL. Together we are unstoppable. Together we are TIDAL. Together we are unstoppable. Together we are TIDAL. Together we are unstoppable. Together we are TIDAL.…
TIDAL, Jay Z's illuminati zone for streaming internet music, launched today, and the press conference might well have been absurdist performance art, some kind of corporate-monied Fluxus play, down to the noodling saxophone soundtrack that seemed piped straight from John Zorn's brain. Or, alternately, Alicia Keys…
Well, Madonna has quickly come to terms with the recent album leak, which she initially deemed "artistic rape" and a "form of terrorism," and has released six new tracks from her album because she's what the hell, it's the holidays!
As an ardent fan of post-awards show Illuminati conspiracy ramblings and as a human who loved Beyoncé's feminist bat signal at the VMAs, I was disappointed — TO SAY THE LEAST — at the paucity of results when I Googled "illuminati feminist conspiracy" in the aftermath of her performance.
No matter what you've heard lately, bunnies are not making a comeback. And if they are posing with Cara Delevingne, being read A Perfect Day For Bananabunny, or calling themselves Very Important Fashion Rabbits while being carted around in purses, it's because the bunny lobby and the Illuminati have tricked you into…
We're all pretty aware by now that Jay Z, Beyoncé, and others of the elite celebrity ilk are all members of the Illuminati, responsible for shit including but not limited to the French Revolution, the assassination of JFK, and the KFC DoubleDown (probably). But according to a new lawsuit, they are also thieves…
Last week Alison Michelle Ernst was arrested for chucking her shoe at Hillary Clinton who was speaking at a Las Vegas event (and who flawlessly made a quip and continued unfazed). Ernst has since been released and still may face charges, but in a really bizarre twist, news has surfaced that this isn't exactly Ernst's …
Did you used to watch Boy Meets World? I know I did, but what I didn't know was that along with the helpful life lessons of Mr. Feeny, we viewers were also all learning about the secret world of the Illuminati. Well, maybe not so much "learning about" as much as "being indoctrinated into," but still, Boy Meets World…
Tila Tequila, perhaps best known as the most popular artist on Myspace (according to page views) circa April 2006, and whose occupation is listed as "Glamour model" on Wikipedia, and probably most relevantly, who we all thought would fade into rightful obscurity following the cancellation of A Shot at Love with Tila…
Want that jacket. Want those shoes. Want that baby. Give me your baby, Beyonce. GIVE ME YOUR BABY.
We all know Beyoncé and Jay-Z and members of the Illuminati, that global network of special (rich) empowered people whose actions dictate the course of events throughout the entire world. With her 12-minute song and dance routine and captive audience of millions, Bey had ample opportunity to shill for the New World…