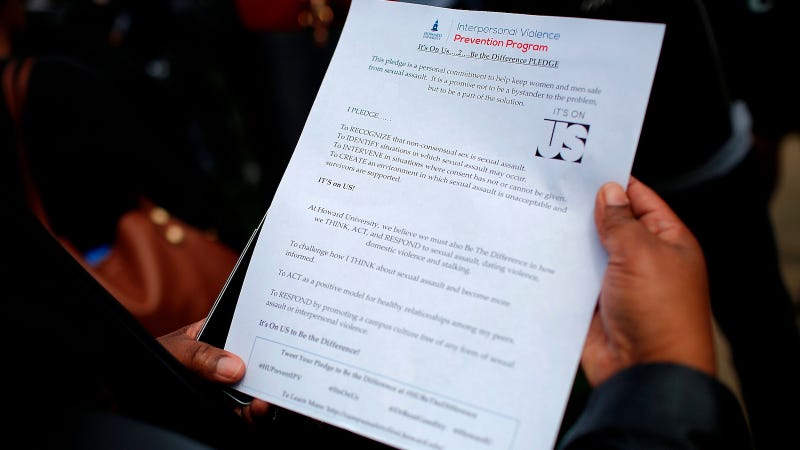 Five women have filed a federal lawsuit against Washington DC's Howard University, claiming administrators violated Title IX by creating an unsafe learning environment for the plaintiffs after they reported being sexually assaulted on campus.
Recently, Wendy Williams said she'd be offended if there were all white colleges like there are historically black colleges and organizations, namely the NAACP. Now, according to Page Six, several staffers have become fall guys for her musings, including one producer named Jason Gabel, one of her "Jason's."
Rachel Dolezal has returned, though no one wanted her to! On Tuesday, she spoke to The Today Show on Tuesday about her forthcoming book, still untitled, but definitely about (what else) racial identity.
A Smoking Gun report published Monday reveals that Rachel Dolezal once filed a lawsuit against Howard University for discriminating against her as a white woman.
On Monday, Rachel Dolezal stepped down as president from the Spokane, Washington NAACP while name dropping the Black Liberation movement, Chattel Slavery and self-determination. What she didn't mention is the "full story" she proclaimed none of us have about why she's pretended to be African American for the last ten…
It's the day after Rachel Dolezal blew up Twitter and thoroughly confused people. Who was this white woman pretending to be black, we all wondered, so black she became the president of the Spokane, Washington NAACP? Where did she come from? Well, she came, in part, from the historically black Howard University.
Five years ago, the story of a group of gay men claiming to be men who were enthusiastic about historically black sorority Alpha Kappa Alpha set some corners of the internet aflame. According to circulated reports, a group of men (super, super, super gay ones!) were prancing around Texas Southern Southern University…
[Washington, D.C., June 3. Image via Getty]