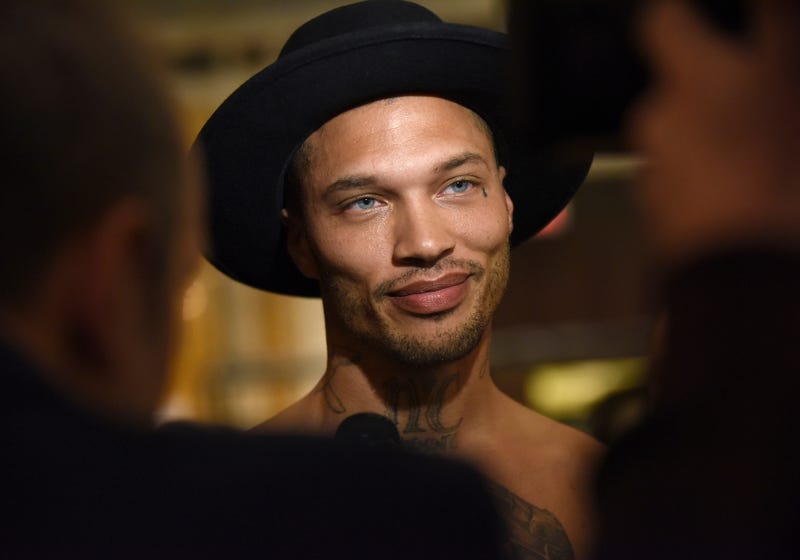 Way back in 2014, the world was titillated to discover the mugshot of Jeremy Meeks, whose piercing blue eyes and strong-ass jawline made men and women everywhere swoon and vow to greet him naked outside the jail complex the second his cell door finally swung open.

For anyone wondering how the internet would react if there was a hot female felon, I've got some important news for you: It went crazy. Jeremy Meeks may have started the trend, but he is no longer in the running for America's top mugshot. Model Angela Coates has taken his place.
After stunning the world with his good looks, Jeremy Meeks has gotten himself a representative to help him turn his 15 minutes of fame into a new career. He's hired Gina Rodriguez, the PR rep for Farrah Abraham, Tan Mom and many other celebrities who try to cling tight to their surprising popularity for as long as…
Wife of the World's Hottest Felon, Jeremy Meeks, is not happy, not happy at all with you strangers lusting over her man. Why? Well, Mrs. Meeks fails to see the humor in memes while she and her sons are probably enduring crappy visitation protocol at a California prison every weekend.
Jeremy Meeks, the hOt CoNvIcT whose mug shot went viral yesterday because on one hand, violent crime is bad, but on the other, OMG THOSE CRYSTAL CLEAR EERILY HOLLOW BLUE EYES, has finally broken his silence and spoken. And, like many hot people facing possible prison terms, he doesn't really care much that people…