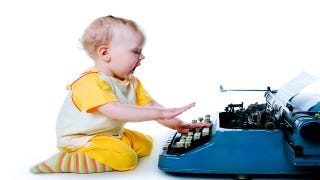 Johns Hopkins University has emerged in the past year as an unlikely lightning rod for controversy. Between "satire" on "fat chicks" and musings on emasculating women, scarcely a month has gone by without word of new journalistic hijinx. But today's a new level of achievement entirely.
Andi S-R. noticed an interesting segment in a German textbook used to teach English. In the last few years, 12th-grade English classes have started including a section about gender, so textbooks have added chapters on the topic. Andi found a supplement from Klett, one of the major German publishers of educational…

The UC San Diego student publication the Koala is known for witty, pointed satire. Like calling student body leader Carli Thomas a "Fat Whore," and photoshopping a penis over her face. And that's just the lead!
So this ridiculously expensive Ivy League university of which I'm sure you've heard is offering a class in model memoirs.
Sasha and Malia Obama's first day at a new school is the beginning of life lived under intense scrutiny, and their father knows it: His camp released pictures of them getting ready this morning.