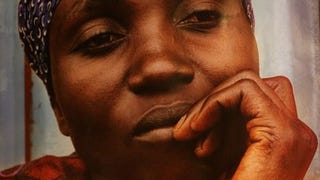 This week, as Hillary Clinton visits no fewer than six African nations, American media outlets are running a spate of stories about the ongoing problem of sexual assault as a weapon of war in one of those countries: Congo.
Thanks to the work of Eve Ensler and Luis Moreno-Ocampo, among others, the abuse to which women are subjected to in the Congo and Darfur is becoming widely known. But that's barely a start.
It was difficult to decide what to clip from last night's television premiere of the film The Greatest Silence, which documents the years-long epidemic of rape in the Congo. There were the dozens of adult victims...the rapists themselves...and of course, filmmaker Lisa F. Jackson, who, according to at least one female…
A note from a reader: "Saturday morning, the Today show did a fashion segment with an editor who I think was from Lucky magazine and she was pretty insulting in one of her "recommendations" for adhering to this season's styles. [The editor] was showing a new tribal look from Old Navy, and when the Today show anchor…

Anderson Cooper turned up on last night's 60 Minutes with a disturbing report about the Congolese civil war, specifically, the epidemic of violence against women in the form of almost unimaginable rape and torture. (Guns and knives in women's vaginas, people.) Although the epidemic of assaults is old news for some,…
A gruesome new kind of rape is gaining popularity in Congo, and no one knows exactly why.