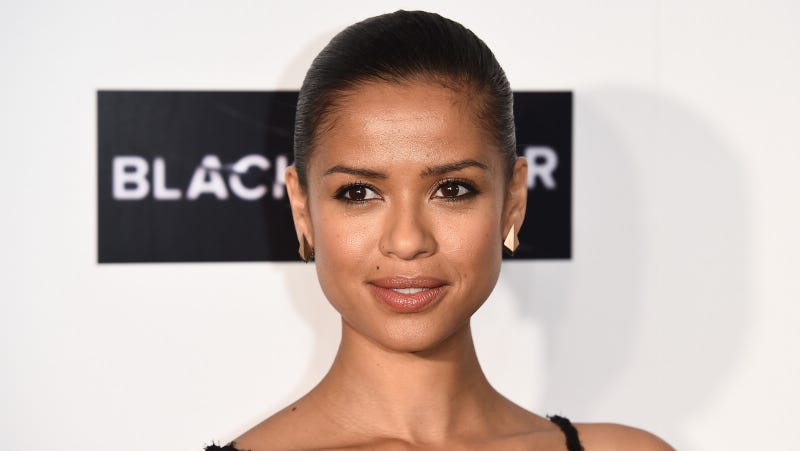 Pre-production on Disney's A Wrinkle In Time has already begun, and Ava DuVernay has been tweeting out wonderful updates on its progress, including the addition of Gugu Mbatha-Raw to the cast.
An Untamed State, Roxane Gay's novel about a kidnapped Haitian-American woman, will be adapted for film by Beyond The Lights director Gina Prince-Bythewood. Gugu Mbatha-Raw is set to star.

On last year's cover of Vanity Fair's Hollywood issue—that annual Annie Leibovitz photo in which the country's hottest actors use each other as sexy, well-dressed furniture—20 percent of those photographed were people of color, 100 percent were under 50, 60 percent were men, and 33 percent of the men were Miles Teller…
As a music writer for about 10 years now, I've met a lot of female artists who had no idea who they really were. They were young and their personas were the outcome of great outsourcing—their clothing, photos, lyrics and overall direction never their decision to make. In pursuing their passion for singing, they became…
Gugu Mbatha-Raw, who was luminous in the title role of Amma Asante's film Belle, has another project coming up: Beyond The Lights. She plays Noni Jean, an overly-sexualized pop star so fed up with the pressures of the industry, she finds herself about to jump off of a balcony.
Fox Searchlight's Belle follows the true story of Dido Elizabeth Belle. Born in 1761, Dido was the daughter of a white Royal Navy admiral and a black African woman.
There's no trailer yet for the new film Belle, directed by Amma Asante, but these stills are gorgeous. The premise: Gugu Mbatha-Raw (whom you may remember from the short-lived TV Series Undercovers) plays mixed-race woman raised as an aristocrat in 18th-century England. Cue the drama.
Action heroines are rare creatures. The earliest were female versions of pre-existing male heros, like Wonder Woman, BatGirl and SuperGirl. Some more recent heroines have their roots in fantasy or sci-fi, like Buffy The Vampire Slayer, Selene from Underworld, or Alice from Resident Evil. But while there are plenty of …