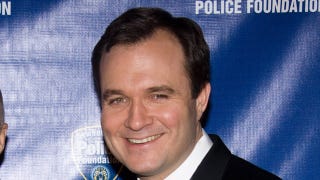 After several weeks of investigating rape allegations made against Greg Kelly, co-anchor of Fox 5's Good Day New York and son of NYC Police Commissioner Ray Kelly, the Manhattan District Attorney has officially decided not to bring charges against Kelly. In a letter, lead prosecutor Martha Bashford said,

Over the weekend, new details have come out about the interactions between news anchor Greg Kelly and the woman who accused him of rape last week—and the plot has certainly thickened. First, it's becoming more clear what happened the night of the alleged assault. It was initially reported that Kelly, who co-hosts Fox…

A day after we learned that Greg Kelly, co-host of Fox 5's Good Day New York and the son of New York City Police Commissioner Ray Kelly, had been accused of rape, new details are emerging about the alleged attack and its aftermath. Yesterday, we found out that Kelly met the his accuser on the street, and, after going…
Meet Marilyn Mansfield, a woman who we assume took the names of Marilyn Monroe and Jane Mansfield and who also happens to own over 500 "reborn dolls." (Yes, those kinds of dolls.) So is it any surprise that TLC recruited her for their latest reality offering, My Collection Obsession? Of course it's not.