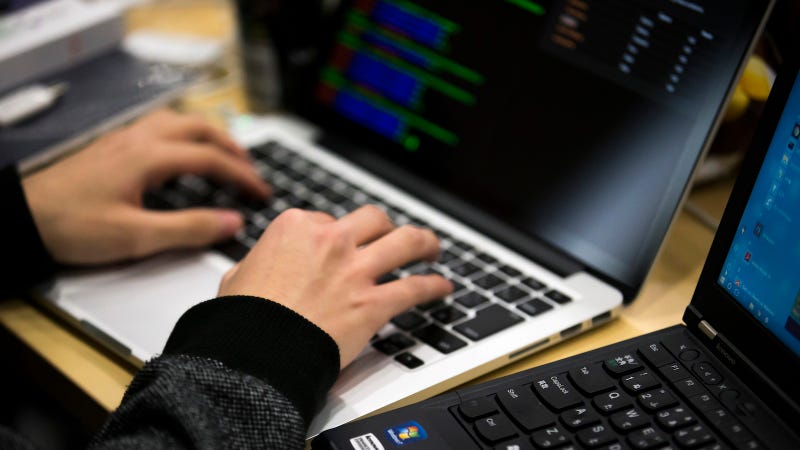 Days after Congress signed away your right to internet privacy, the Washington Post reports that protesters have donated over $200,000 to buy internet histories of Republican politicians. While a funny idea, donating to these campaigns is about as advisable as running your bills through a paper shredder and using that…
A Go Fund Me started Wednesday by actor and writer Issa Rae to support the children of Alton Sterling, who was killed by police officers on Tuesday, has already raised over $200,000. More than 7,000 people have made what appear to be mostly small donations of $5 to $50.

The extended family of a 17-year-old girl in East Texas has raised more than $40,000 to get her out of a gay conversion therapy "camp" where she was placed by her parents. The family says that Sarah, whose last name they haven't released, was punished by her family after trying to take her girlfriend to the prom.
A Tennessee woman by the name of Cinnamon Nicole—or a person of unknown name and origin who was trolling for slightly uncomfortable laughs—has had her GoFundMe "Powerball Reimbursement Fund" page shut down by the website, for undisclosed reasons. As fundraising for dumb ideas isn't against their terms of service, I'm…
Last week, Ada Guan gave birth to a healthy baby girl while flying over the Pacific Ocean. Now, the mom who didn't know she was pregnant is facing public backlash after she and her partner (who also had no idea she was pregnant) asked the public to chip in for baby-related costs.
Joey DiJulio is a fun guy with a can-do attitude. That's why when he was invited to a stranger's bachelor party by mistake, he didn't just ask to be removed from the list (honestly, who would?) but read about the plans of the party with pleasure until he just couldn't take it anymore and said "I want to gooooo!!!"…
Days after shutting down a woman's attempt to crowdfund an abortion procedure, website GoFundMe has changed its guidelines to disallow fundraising efforts for, among other things, abortion and sorcery. Well, there goes all our creative projects.
Many of you may have watched the video that Daniel Ashley Pierce, a man coming out to his family, posted on YouTube. The video, which was heartbreaking to say the least, was of Daniel trying to make his parents understand him while they disowned and physically assaulted him. But there's some good news.
Last Thursday, the west coast was the setting of yet another tragedy at the hands of a shooter. Suspect Aaron Ybarra allegedly opened fire at Seattle Pacific University, in an attack that left three wounded and one dead. But as the shooter reloaded his shotgun to continue, 22-year-old student and building monitor…
Earlier this week, British musician Devonté Hynes lost all his belongings when a fire broke out in his apartment. Even more tragically, the fire killed his beloved dog Cupid. Seeking a way to help, the mother of his girlfriend Samantha Urbani (of the band Friends) started a Go Fund Me that has raised over $24,000 from…