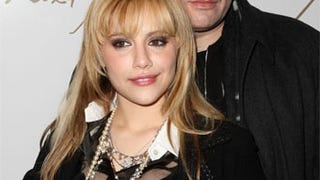 Ultimately, an autopsy will determine how Brittany Murphy died. For now, we know enough about how she lived to detect some depressingly familiar themes about how she lived: needy, agitated, ever-shrinking, drawn to an apparently unsavory man as a protector.
You will probably read this in every story surrounding Brittany Murphy's passing: 2009 was a year for celebrity deaths, and hers will be yet another to put on the list. But that doesn't make her death any less shocking.
Winona Ryder doesn't do much press anymore, but in an interview with BlackBook magazine she discusses her upcoming film The Private Lives of Pippa Lee, her relationship with Johnny Depp and Angelina Jolie, and spending two decades in the spotlight.