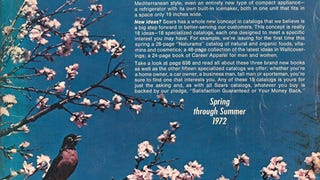 Last week, we quarreled over qiana as we paged through the best women's fashions from this 1972 Sears catalog. This week is child's play! Psychedelic patterns, Perma-Prest pants and tiny trenches, after the jump.

Chloe Sevigny and "her hipster pals" have made a clothing line! It is inspired by the actress' early-adolescence and reflects a "mall-punk" style and her love of gingham and calico prints. Also, Chloe says that she doesn't "buy high fashion." So, uh, don't go expecting much: Balenciaga this ain't. We're worried,…
Today brings forth an extra-special edition of DailyCandy Everywhere — all about fabulous Father's Day gifts! (And we use "fabulous" in that suitably euphemistic way that really means gay.) So if Pops already has the poster from Rufus Wainwright's "Judy Garland" concert at Carnegie Hall, they have some other ideas...