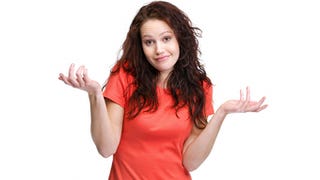 Not after reading this letter to XX's "Friend or Foe" column, which takes birthday-party friend demands to new (literal) heights.
"For the record, I really was roofied, ma'am. [...] P.S. The day I rely more on a boyfriend than on a best girlfriend is the day I lose hope for womankind." — Friend Or Foe letter-writer [Double X]
Recently, a woman told Lucinda Rosenfeld, novelist and author of the intermittently obnoxious advice column 'Friend or Foe', that her friends had ditched her when she got roofied. Rosenthal's response: get over it.
I'm So Happy For You, a new novel by novelist Lucinda Rosenfeld, makes female friendships seem like a supremely unpleasant, never-ending status game.