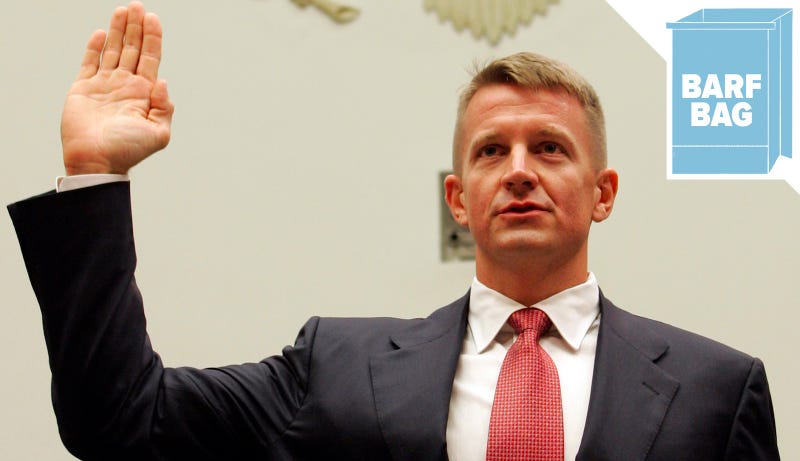 Welcome to Barf Bag, a daily politics roundup to help you sort through the chaotic Trumpian news cycle.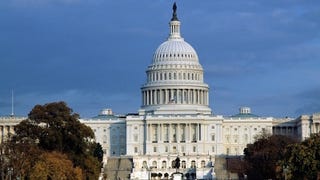 One week ago, 49 people were murdered when a lone gunman opened fire in Orlando, Florida's Pulse nightclub. To date, it is the deadliest shooting in our country's history. And today, in the wake of this massacre, the United States Senate blocked four different proposals to implement stricter gun control laws.
After 14 hours and 50 minutes on the floor, Senate Democrats finally concluded their historic filibuster—the 8th longest since 1900, when precise record-keeping officially began.

Sen. Chris Murphy (D-Connecticut) took the Senate floor a little after 11 a.m. on Wednesday and is refusing to give it up.
Alas, there is no handy Schoolhouse Rock that informs us how much three special sessions held by the Texas legislature cost. Every day that they decided on the sweeping abortion restrictions that eventually passed despite protesters' and civilian floor speakers' best efforts — and, oh yeah, basic rights — will cost…
Texas-based superhero Wendy Davis is having a moment in the national spotlight now, thanks to her 12-hour filibuster of Texas' abortion bill. She's so beloved that people even want to wear her sweet filibustering shoes, sort of the way kids put on Batman masks and chase their recidivist family pets around the living…
If you've been waiting patiently to see how Taiwanese animators would handle Wendy Davis' filibuster, your patience is about to be rewarded. Not only have animators depicted Senator Davis as Superwoman, but they've also inexplicably added hydraulic low-riders, electrocutions, ghosts and a t-rex to the already…
While attempting to fall asleep at 3 AM this morning, unable to relinquish my phone and stop refreshing Twitter even though I was in bed with my eyes half-closed, I tried to calm myself down by imagining how I would describe the political drama going down in Texas to a young person a decade or two from now, or maybe…
According to Cecile Richards, president of the Planned Parenthood Federation of America, the bill is dead. That means many things, but most (least?) importantly: GIF PARTY.
The scene outside the gallery of the Texas Legislature for Senator Wendy Davis' filibuster of the inane abortion bill is a sea of orange. They stand with Wendy, and with the other members of the Senate who are attempting to kill the evil bill that would basically outlaw abortion in the state.
The fact that most Americans don't believe in evolution totally explains why Val Kilmer will rule the world, everyone thinks Rahm Emanuel is hot, Bobby Jindal has a political career and everyone hates Tim Geithner.
Barack Obama gave his first press conference last night and a nation swooned... except for those Republicans who scoffed at blogger Ezra Klein's suggestion that we eliminate the filibuster in the Senate.