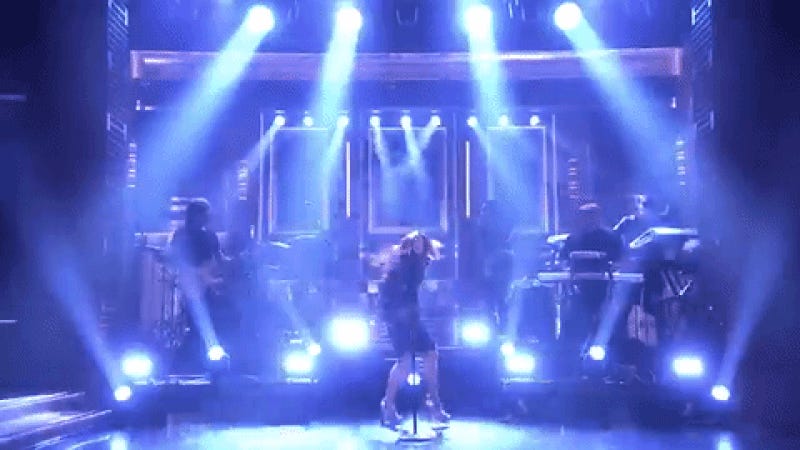 At the end of Meghan Trainor's performance of her song "Me Too" on The Tonight Show with Jimmy Fallon Thursday night, gravity lost all faith in her and sent her tumbling to the floor. It was better than watching her dance.
On Saturday, October 10, Ansel Elgort attended the New York Rangers vs. Columbus Blue Jackets hockey game at Madison Square Garden, where he took some pics, smelled Gigi Hadid's hair, and fell down the stairs.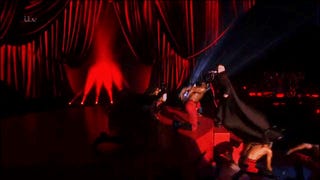 Madonna biffed her shit in what is probably the most appalling fall in pop culture history, even worse than Bey's classic tumble. Maybe, ermm, like her new album? Oh boy.
Jillian Anderson, Redskins cheerleader, Fox News producer and Erin Gloria Ryan's favorite Bachelor contestant ever had a hell of a time last night, as her butt and its potential hairiness became a topic all of America was hotly debating.
If some stranger randomly — and rudely — fell into you, would you catch that person, or simply let him fall to the ground, possibly providing said timbering stranger with grounds for a lawsuit? These are important questions that the serial trust-faller in this video would probably answer thusly: "They hate me, yet…