Soul Searching is our series about how the most secular generation in history is changing the face of religion.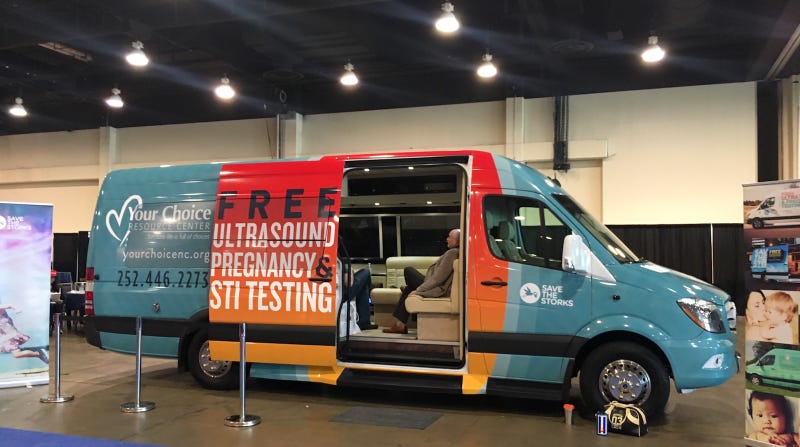 NATIONAL HARBOR, MD—Behind Ken Bone's "Bone Zone" and rows of booths handing out "Socialism Sucks" posters at a swag-filled hall within the Conservative Political Action Conference sits a shiny blue Mercedes van that reads "Free Ultrasound Pregnancy & STI Testing." The oversized van, which costs around $150,000 and…
Nowadays, you can't swing an IUD around without it smacking a pro-life evangelical Christian right in the bloody fetus protest sign. But did you know that all of these eternal Biblical truths religious conservatives trot out in making their argument that life begins at conception are actually at odds with much more…
Sometimes, gendered messages to children are subtly coded. And sometimes, as in the case of the Christian Royal Purpose camps, boys are sword-rattling warrior princes and girls are pink-clad princesses. Check out these videos.